Open brennenstuhl®Connect app, update is displayed.
Start the update for the smoke alarm device
Wake up smoke alarm from sleep mode by pressing the test button until a "beep" sounds
Update starts
Keep app open and observe the progress
If the update stops and the smoke detector is back in sleep mode, press the test button again until the "beep" sounds
Update is completed and confirmed
If this does not work, please clear the app's cache. After clearing the cache, perform the above steps again.
Here's how to clear the cache:
1. 2.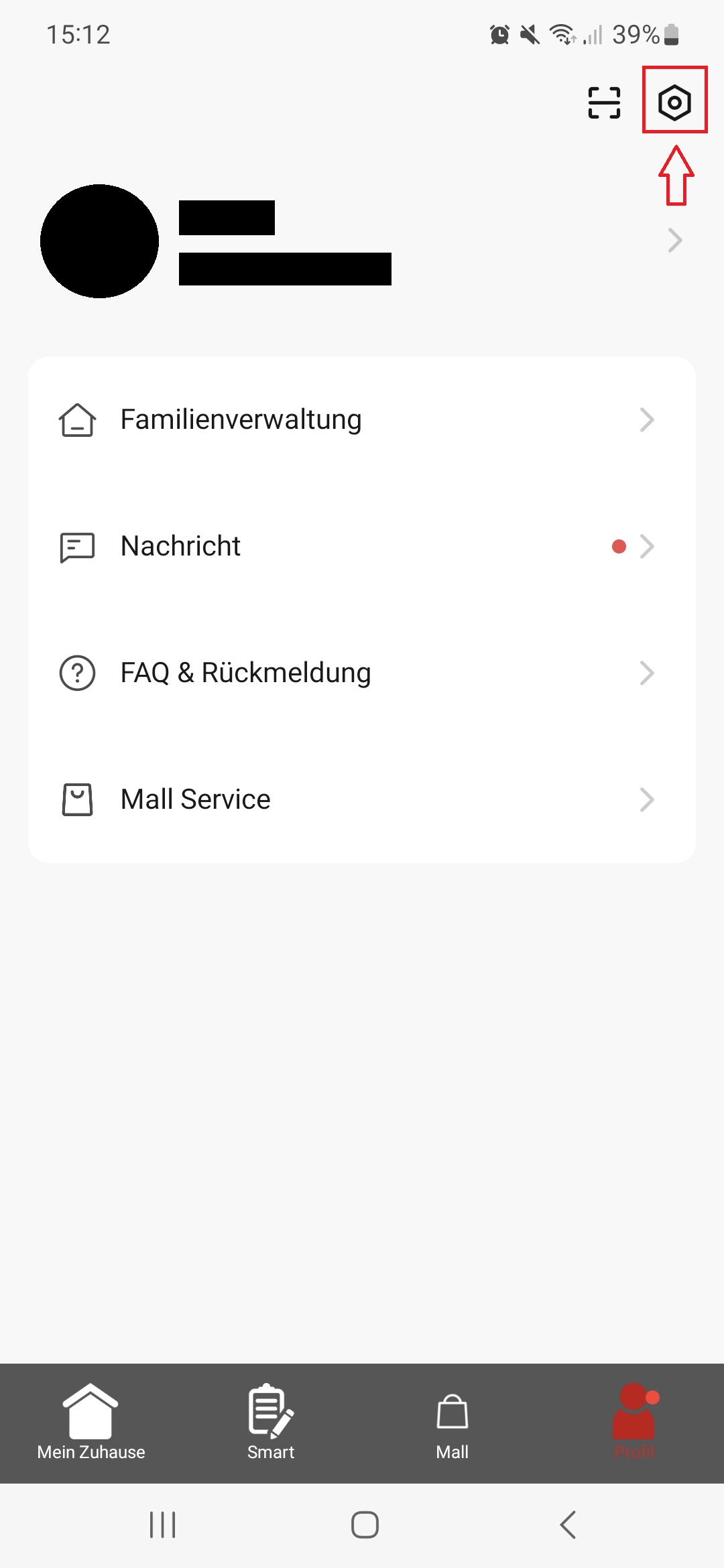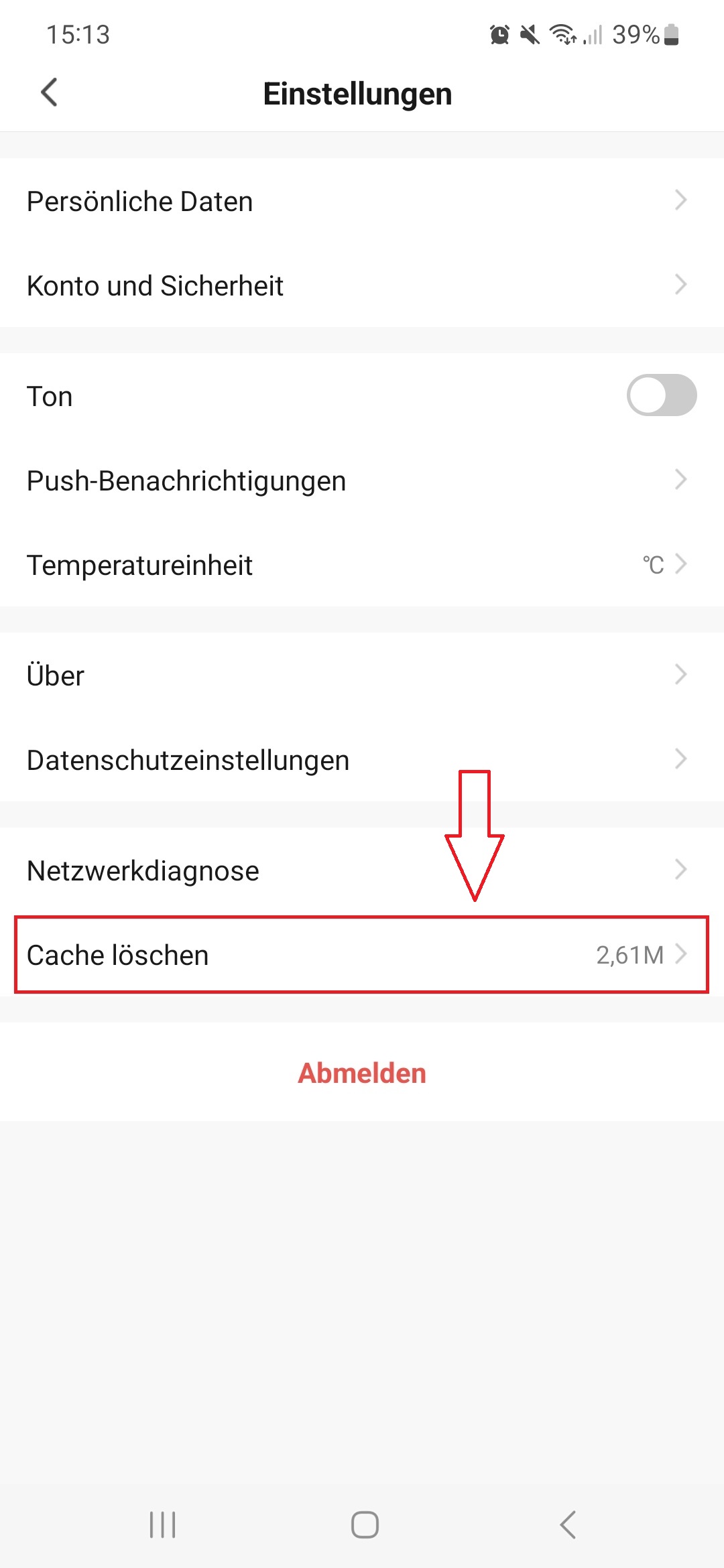 Wake-up of the WRHM01 by functional test: